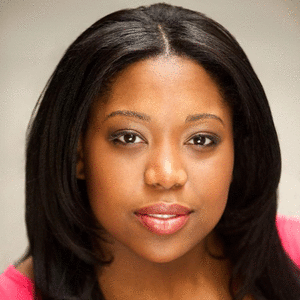 Tonille Watkis Crowned Miss Black Connecticut USA
June 30, 2016 New York, New York (FETE|PR) Neiman Rose, FETE|PR neiman@feteeventgroup.com
In light of her many accolades, Tonille Watkis will represent the state of Connecticut! Watkis will act as an ambassador of the national premier pageant for women of color. Furthermore, she will take part in nationals this August. Tonille Watkis is an alumna of Adelphi University and the London Academy of Music. Her schooling also includes Dramatic Art, studying Theatre and Classical Acting.
In addition, Tonille travels to inner city schools and churches performing her autobiographical one-woman play, No Boxes Allowed. She also teaches theatrical performance, creative writing, dance and diversity workshops to at risk youth. All in an effort to advocate for her platform, Perfecting Your Voice: Freeing Your Mind.
Miss Black Connecticut USA
After nearly 20 years Miss Black Connecticut USA will be making its return. The state's capital will house the pageant this September. This premier pageant for women of color is a division of the Miss Black USA pageantry system. Miss Black USA has awarded over $300,000 in scholarships to women of color.
Most noteworthy, thousands of women from all 50 states have had the opportunity to participate and compete. Competitions are held in DC and Africa. Miss Black USA contestants and winners come from all walks of life. Ranging from students, doctors, lawyers and successful business leaders.
Miss Black USA Facts
In 2007, over 80% of contestants were pursuing graduate and professional degrees. No small feat when also competing for the crown! Furthermore, Madison Gibbs (Miss Black USA 2015 in Washington D.C.) is a prime example of pageant greatness. The Howard University Law student travels the globe speaking on mental health, heart disease and women's empowerment. Also, by partnering with PBS and The Heart Truth, Gibbs has made a huge impact on others.
The Miss Black USA Pageant and Scholarship Foundation, Inc is a Non­-Profit Corporation. It is located in the state of Maryland and was founded in 1986 by Karen Arrington. "Creating Miss Black USA was a way to smash the negative stereotypes and images portrayed of African American Women in mainstream media" says Arrington.
Submissions
Currently, submissions are being accepted for a Miss and Talented Teen. Hence, ladies that submit in those categories will compete to claim the state crown of Connecticut. State winners experience a year of beauty, brains and benevolence. They also receive a cash prize, scholarship, personal stylist, talent coach and a modeling spread. A few of the many perks due to being a winner!
Think you have what it takes? The Connecticut State Pageant is scheduled to take place September 15­-19 in Hartford, Connecticut. Therefore, get those submissions in early and we may be writing about you next!

Thoughts on Tonille Watkis Crowned Miss Black Connecticut USA? Join the discussion by dropping a comment down low or hit us up on our Facebook, Instagram, Tumblr or tweet us @1966magazine.